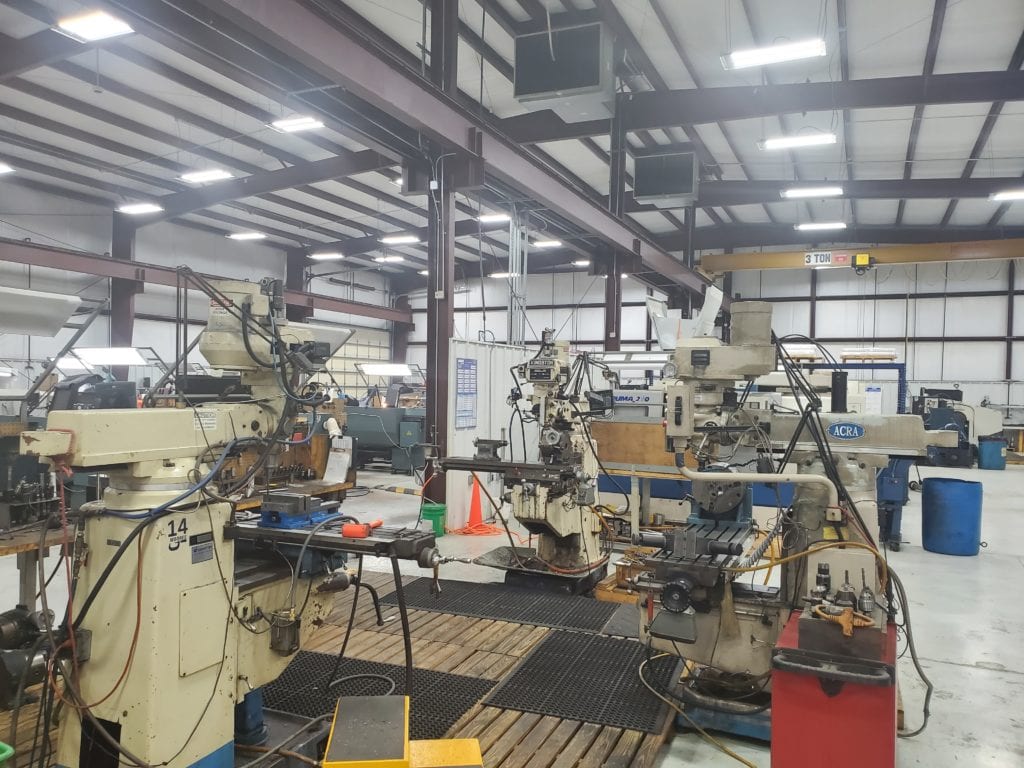 | Make | Model | Between Centers | Thru Bore |
| --- | --- | --- | --- |
| KINGSTON | VL-4 | X-36″|Y-17″|Z-21″ |  4″ Thru |
| KINGSTON | VL-4 | X-36″|Y-17″|Z-21″ |  4″ Thru |
Here at Moore's Machine and Fabrication, we still utilize our manual mills on a daily basis. The manual mills can be used for a variety of reasons but are best used on low quantity parts. The manual mills can be used for tool repair, drilling/tapping holes and many other operations that would be done faster on a manual mill than it would be to program and set up a CNC mill. When walking into our shop, it may feel as though we only do new parts and tools, but here at MMS we use our manual mills to repair and replace parts on a weekly basis. Our team at Moores Machine Shop is focused on the future but these manual mills are a great example of the respect we have for the past. We believe that manual mills still have a place in the modern machine shop and we prove that daily by utilizing our manual mills.
In the past, we have used our manual mills for multiple things that we still do to this day. That includes but is not limited to the following: Tractor parts, automotive parts repair, aviation parts repair, shaft repair, boat parts repair, gun parts repair. We are an oilfield-rooted company but thanks to our manual machines we can service many industries and things you may need around the home or office repaired or replaced.